This article could benefit from an image.
See Help:Images for information on how to upload images. Please remove this template from the page when finished.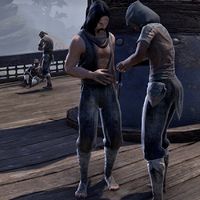 Achene Douare is a Breton laborer and part of Captain Currod's crew found on his ship, The Tava's Bounty, which is currently docked in Koeglin Village. He has no unique dialogue.