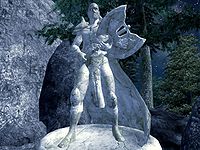 Boethia's Shrine is a Daedric shrine east of the Reed River, high in the Valus Mountains. The shrine is almost due east of Drakelowe, southeast of Fort Naso.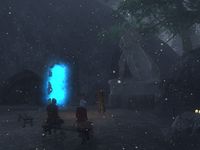 Haekwon, Pajeen and Tolvasa Sendas can be found worshipping here. During the related quest, Boethia will open a portal to the Realm of Boethia at the shrine.
Related Quests
Edit
Boethia: Prove your worthiness to Boethia in the Tournament of Ten Bloods.