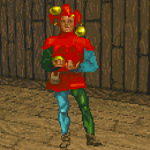 Spymasters are experts at collecting information. If you belong to the Thieves Guild or the Dark Brotherhood, the guild's Spymaster will share some of his knowledge with you, as long as your rank is high enough.
Normally, when you talk to an NPC you can only ask one question about general information, people, and rumors per conversation. The NPC's answer is not guaranteed to be accurate or useful; rumors in particular may be true or false. Raising your Personality, Etiquette and Streetwise skill may help somewhat when speaking to NPCs.
By contrast, the Spymaster will always give a useful answer. Any rumors he tells you will always be true. You can ask multiple questions during a single conversation. His answers are also independent of your dialogue-related abilities.