"The City-State of Falcrenth bids you welcome, as does its people..."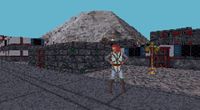 Falcrenth is a city-state located in the southwestern corner of Skyrim, near the border of Hammerfell. The ruler is King Bjeld. Its rival is Whiterun.
Locations
Edit
Inns

Blue Cup
Blue Goblin
Crimson Castle
Crimson Dragon
Crimson Dungeon
Dancing Eagle
Dancing Golem
Devil's Sword
Dirty Goblin
Flying Dagger
Flying Skull
Flying Wolf
Green Guard
Haunted Jug
King's Guard
Laughing Mug
Queen's Giants
Red Eagle
Red Huntsman
Screaming Bird
Screaming Pit
Screaming Skull
Silver Chasm
Silver Goblin
Silver Golem
Silver Sword
Thirsty Jug

Temples

Brotherhood of Charity
Brotherhood of Mercy
Brotherhood of the One
Conclave of Justice
Conclave of Mercy
Conclave of Temperence
Conclave of Truth
Order of the Gentle Hand
Order of the Knights of Hope
Order of the One Prophet

Stores

<random>'s General Sundries
<random>'s Merchandise
Rare Sundries
The Adventurer's Supply Store
The Basic Accouterments
The Basic Equipment Store
The Essential Armaments
The Practical Gear Store
The Practical Provisions
The Wyrm's Accouterments
The city-state Supply Store
<random>'s Professional Sundries
<random>'s Quality Accouterments
Used Supply Store
Used Weaponry Store
Vintage Gear Store
Falcrenth is a possible starting location for Nords.