"Named after the first king of the Wood Elves, Arenthia is regal in bearing and noble in stature. The city seems quiet and dignified for her guards are reputed to be honorable warriors but dangerous foes..."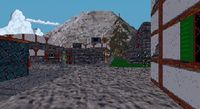 Arenthia is a city-state located in the northeastern corner of Valenwood, near the border of Elsweyr. The ruler is King Coman. Its rival is Silvenar.
Locations
Edit
Inns

Blue Castle
Blue Chasm
Crimson Jug
Dancing Griffin
Devil's Dagger
Devil's Giant
Dirty Guard
Flying Castle
Flying Guard
Gold Cup
Howling Bird
King's Guard
Laughing Bird
Laughing Goblin
Lucky Skull
Queen's Djinn
Red Dagger
Red Helm
Rusty Chasm
Rusty Skull
Screaming Goblin
Silver Golem
Thirsty Cup
Unfortunate Castle
White Goblin

Temples

Brotherhood of Charity
Conclave of Truth
Order of the Golden Tomb

Stores

<random>'s Tool Store
<random>'s Finest Weaponry Store
<random>'s Professional Accouterments
<random>'s Quality Supply Store
<random>'s Professional Merchandise
<random>'s Gear Store
Elite Supply Store
<random>'s Equipment Store
<random>'s General Gear Store
Rare Weaponry Store
The Basic Merchandise
The Basic Tool Store
The Basic Weaponry Store
The Emperor's Armaments
The Emperor's Sundries
The Emperor's Weaponry Store
The Essential Accouterments
The Wyrm's Armaments
The Wyrm's Gear Store
The city-state Merchandise
The city-state Supply Store
Vintage Merchandise
Arenthia is a possible starting location for Wood Elves.